What Kind of Funeral Do You Want?
The funeral ceremony is your precious gift to the person who has died. It is a time to celebrate their life and say a last goodbye to them with dignity and love.You are doubtless facing many difficult decisions at this time. Apart from the fundamental choice of a burial or cremation, and deciding where the funeral should be held, you are probably also considering what kind of funeral to have. With so much to think about and do, it's easy to forget that you do have a choice. Take some time to consider what you really want.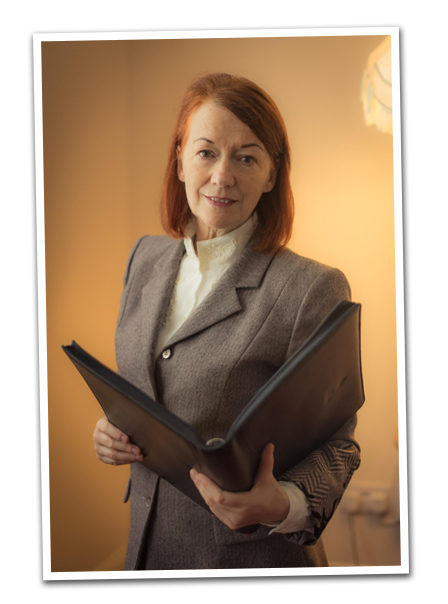 If the person who has died did not regularly attend a place of worship, and either had their own spiritual beliefs, or none at all, you may well feel uncomfortable with the idea of a full religious funeral ceremony. If this is how you feel, there are other choices open to you. There is no legal requirement for a funeral to be conducted by a religious minister.
What is a Civil Funeral Ceremo
ny?

A Civil Funeral Ceremony is for anyone, whatever beliefs they held, if any.
There is no set format for a civil funeral. Each ceremony is unique – as unique as the person who has died; as unique as the life they lived. It is a ceremony created especially for them. A Civil Funeral Ceremony:
reflects the beliefs, wishes, values and cultural traditions of the person who has died

fulfils the needs of the people closest to that person

meets the expectations of all who come to the funeral
It is a highly personal ceremony. What's more, because you oversee the creation of it, a Civil Funeral Ceremony can be everything you want it to be.
How is the Ceremony Created?
The funeral ceremony is created by you in partnership with Madeleine, who will liaise throughout with your funeral director. Madeleine will come to see you and, together, you can talk about how you want the ceremony to be. She will fully understand that you are in unfamiliar territory.
You may want to play special music, sing a hymn or a song, and include readings and poetry. You may or may not want a prayer or two. At the heart of the ceremony will probably be a tribute or eulogy which reflects the life of the person who has died.
Madeleine will be able to advise and guide you; interpret your wishes and make all sorts of practical suggestions about content and structure. You may want your celebrant to write the tribute, or you may wish to do this yourself. There may also be other people who would like to be involved. You can lead parts of the funeral ceremony yourself, or you can hand over completely to Madeleine.
However much you want to do or leave to Madeleine, you remain in control of the process and she will work tirelessly to make the occasion exactly how you want it.
What Qualifications does Madeleine have?
You can be confident that Madeleine has been through the rigorous training and assessment needed to become a member of the Institute of Civil Funerals (IoCF). The Institute monitors feedback on all its members who work to the very highest quality standards. 
That is why you can place complete trust and confidence in Madeleine.  Civil Funeral Celebrants work in close partnership with funeral directors. Visit our contact page or ask your director to put you in touch.
What are people saying about Civil Funeral Ceremonies?
"From the moment I contacted Madeleine she put us totally at ease and supported our wish to have the ceremony we wanted for Dad. She suggested some poems and segments to read that really captured Dad's personality so it was clear that she was listening to us. From the way she worded the ceremony to how she told the memoriesof dad was perfect. I couldn't recommend her more." L
"We haven't got words to thank you for all the help and support you gave to Brian and to me at our Mum's funeral. We were very worried because we knew nothing about civil ceremonies but the instant we met you we knew everything would be ok." L
"Your kindness, compassion and understanding, and your professionalism and efficiency made the occasion into a very special experience that we'll cherish always. Every tiny detail was perfect thanks to you and if Mum was looking down (and we hope she was) she would have loved every second of it." B
"So many people, even very religious people, all loved the service and the way you conducted it." A
"Many thanks for your patient and gentle guidance both before and during Nuala's ceremonies. In the short time available to you beforehand, you captured all the significant events in her life and shared in a lovely respectful way, while providing us with a solid anchor on which we could depend throughout the day." S
"The ceremony was very simple and moving, just what a gentle soul such as Michael would have wanted. I can't think of anything to say to you that would improve your work except to say to you to keep doing what you're doing and that you're doing it extremely well." Pat (FD)
"I would like to thank you for all your help and guidance in ensuring we were able to compile a ceremony fitting for Tom. The feeling from all our friends, family and his colleagues was that it was a tremendous service, and everyone learnt so much about his life."
"So many were blown away by the civil ceremony that I think many have seen that is possible to really say what you feel on the saddest of occasions, and turn it into a true celebration of someones life.